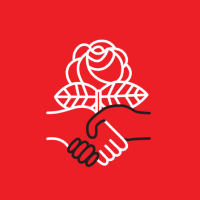 A Statement on the Turkish Aggression Against Afrin by the Rojava Solidarity Committee - Democratic Socialists of America, Sacramento
Jan 26, 2018
January 26, 2018 16:19
Sacramento DSA Rojava Solidarity Committee condemns the latest Turkish aggression against the Kurdish canton of Afrin in Rojava (Syria).
On January 20, 2018, 72 Turkish warplanes launched an unlawful attack on the Rojavan canton known as Afrin, bombing various sites ranging from civilian centers to YPJ/YPG positions. Operation "Olive Branch" threatens the lives of over 800,000 civilians in Afrin, and is an unjustified and unlawful attack against Kurdish groups which threatens to further destabilize the conflict in Syria in pursuit of Turkey's unfounded security interests.
Kurdish forces took a leading role in the fight against Daesh (IS), and Syrian Democratic Forces have repeatedly confirmed that they harbor no hostile intent towards Turkey and would only take measures in our own defense in the event of hostile operations against our people. Turkey is escaping international accountability due to the normalization of foreign aggression and imperialism from the U.S. and Russia in the region. Turkey's escalation in Afrin coincides with the U.S. announcing its own plan for establishing a force of 30,000 troops inside Syria and with Russia escalating attacks against the rebel-held city of Idlib.
Sacramento DSA Rojava Solidarity Committee condemns all imperialist military aggression and intervention in Syria and in Rojava, and calls on the international community to condemn this and all illegal invasions of sovereign nations. The peace process in Syria must not be a veil behind which imperialist nations such as Turkey, the U.S., and Russia can advance their own personal interests.
We stand in solidarity with Kurdish forces protecting their own autonomy and communities. Having lost our own comrade, Michael Israel, in the fight against fascistic terror in Syria at the hands of Turkish warplanes, we support and uphold the liberation of the Kurdish people and Syrian people from all forms of violence, terrorism, fascism, imperialism, and military aggression.
#BijiKurdistan #Ha ndsOffAfrin
This post coincides with a demonstration in solidarity with the people of Afrin today from 5pm to 8pm at the Powell St. BART station in San Francisco .
More information can be found here .